Rates & Special Offers

Energy Efficiency Upgrades
| | | | |
| --- | --- | --- | --- |
| Energy Efficiency Heating Upgrade | Cost (Subject to Survey) | SEI HES Home Energy Scheme Grant available | !! Net cost to you !! |
| High Efficiency Boiler Oil Change Over & Control Upgrade | €2,400 | €700 | €1,700 |
| High Efficiency Boiler Gas Change Over & Control Upgrade | €2,200 | €700 | €1,500 |
| Heating Control Upgrade | €1,150 | €600 | €550 |
| BER Cert - Have your Home Energy Rated after works | €150 | €50 | €100 |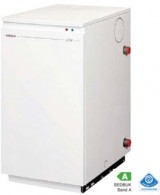 Remember that you must go to a Sustainable Energy Ireland (SEI) Registered Installer, like ourselves, to avail of grants under the Home Energy Saving (HES) (see
SEI Home Energy Saving Scheme
) to cover part of the costs of upgrading your heating system.

Money for Nothing!!!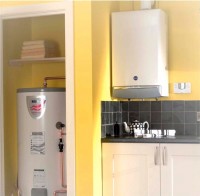 When you change your old oil or gas boiler for a new High Efficiency (HE) condensing boiler and upgrade your heating controls the government will give you a grant of €700 FREE!
Contact us for a free survey today
SPECIAL OFFER
Pay your deposit immediately after the survey and receive a
FREE
pump (value €140), supplied and installed, with all systems.
Install
Magnaclean Desludge
, with any other installation or upgrade from Joseph C Kenny Plumbing & Heating, Cork,
for only €230
.
Upgrade your heating controls and save €€€
Keep your existing oil or gas boiler and have your heating controls upgraded. This heating control upgrade can cost as little as €1,150 and is eligible for a €600 SEI grant leaving you to pay only €550. The heating control upgrade includes (where required):
New 7 day timer control installation

Thermostatic radiator valves (TRVs)

Hot water cylinder thermostat
7 Day Timer Control
A 7 day timer control allows you to set operation times for your water and heating separately. Using your timer control you can set your heating system to hot water only, e.g. in the summer or any time; or radiators only at any time; or both working together. The simple to adjust timer control allows you to set times for your heating to come on and off at the push of a button.
Thermostatic Radiator Valves (TRVs)

Also included in a heating controls upgrade are thermostatic radiator valves (TRVs) which allow you to adjust the thermostat for each individual radiator and therefore control the temperature in each room of your house. Using TRVs you can maintain a lower temperature in rooms that are not in frequent use.
Hot water cylinder thermostat
Fit an up-to-date thermostat to your hot water cylinder to control your hot water temperature so that you are not overheating water. With a water cylinder thermostat you can remove the need to add cold water to cool your water down for washing or bathing.
Joseph C Kenny Plumbing & Heating have 25 years' experience as plumbers and heating engineers. We operate in all areas of Cork City and Cork County; from Middleton to Glanmire, to Mallow and Chareleville and all sounding areas.
Contact
us for heating upgrade survey and look forward to saving money on your energy costs.