Boilers
Oil Boilers in Various Designs & Shapes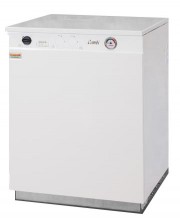 At Joseph C Kenny Heating & Plumbing we supply Firebird oil condensing boilers manufactured in Ireland. They come in various designs and shapes to suit different requirements: from kitchen model to boiler house model, to outdoor HeatPac model and combi model. The combi boiler is used where there is no need for a hot water cylinder, the boiler heats the water internally.
All Oil Boiler Sizes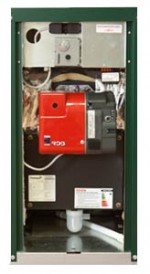 All boilers all come with different kilowatt sizes to suit different sized homes ranging from 12/18 kW ,20 kW,26 KW ,35 kW all the way up to 100 kW. Kilowatts are the new way of measuring heat output ( i.e. 26 kW = 90,000 BTUs and 35 kW =120,000 BTUs). These boilers are supplied with a 2 year warranty on condition you service the boiler yearly by ourselves or a registered service agent.
Reliable Gas Boilers with 5 Year Warranties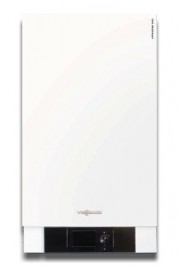 We supply various types of gas fired boilers in both Natural gas & Calor gas. Our gas boilers include Baxi, Ideal, Viessmann - all of these are wall hung boilers and they also come in a combi version. These all come with a 5-year warranty. The Viessmann boiler, which is German made, contains some parts that have a 10 year warranty. With all the gas boilers in order to maintain the warrantees you must service the boiler yearly by ourselves or a registered service agent. If you have a preference of a type of gas boiler, if we can source it, we can install it. The main reason we supply these types of boilers is because of their excellent efficiency and reliability record and the 5 year manufacturer warrantees.
Contact
Joseph C Kenny Plumbing & Heating for your replacement and new gas and oil boilers.